Dixie Line Contracting has been providing premier solar system design and installation services to Utah and Arizona. We design primarily for industrial and commercial clients, but we also produce superior work on smaller projects for individuals. Our expert technicians are dedicated to working with you to implement a solution that meets your needs.
Our services include:
Complete design and installation of residential and commercial solar electric systems, including grid tie and 3-phase industrial grade power for off-grid applications
Design and installation of residential and commercial solar heat systems, including domestic hot water, swimming pools, radiant heat and process heat
Telemetry packages for complete monitoring and diagnostics. Can also provide dial tone to remote sites for on-site voice/data applications
Design Services
Proper planning prior to the construction phase of a project ensures high-quality results. During the planning phase, we:
Establish detailed construction schedule highlighting all activities including purchasing, fabrication, shop drawing production and construction work in place.
Order and expedite the delivery of all material.
Implement management control of all project activities.
Prepare and implement subcontract agreements and purchase orders.
Installation Services
As much as possible, we prefab in our shop, saving time and travel expense.
We "bring the hardware store to you." No running for parts. An extensive mobile shop with inventory is routine on all larger installations.
All excavation, rigging, etc., is provided for and included in estimates.
Detailed, illustrated operators manual for system is available.
Full 2-year parts and labor warranty. Remaining factory warranties (PARTS ONLY) are executed by DixieLine Contracting on the customer's behalf.
Solar Tax Credit Paperwork Services
DixieLine Contracting fills out all state and federal paperwork for customers to get their tax credits. This is done free of additional charge during January/February of the calendar year following the installation. If you need your paperwork sooner, it can be arranged for a modest fee.
Once you receive your tax credit authorization in the mail (sent to the customer directly, simply file your tax returns with the appropriate credits taken, and attach the documentation.
Special Services
Telemetry — We can watch and operate your system by remote if so desired, as well as make diagnostic checks. Our systems typically experience much less down time than the regular grid. However, knowing a problem is occurring (our systems call us) and being able to manipulate power reserves and backup BEFORE a blackout is a big bonus!
State-of-the-Art Lightning Protection — Several of our sites take direct lightning hits often, due to their mountain peak/ridgeline locations — but without damage. Lightning need not be a concern. Let us show you how!
Don't want to maintain batteries, generators and the like? Service contracts are available.
Dixie Line Contracting
P.O Box 34
Toquerville, UT 84774
435-680-2805
udvary@sginet.com
Utah Contractors License #: 243556-5501
License Categories
- General Contractor R100
- Solar Thermal S215
- Solar Electric S202
Arizona Contractors License #: ROC128679
- Residential General Contractor Only
Dixie Line Contracting
P.O Box 34
Toquerville, UT 84774
435-680-2805
udvary@sginet.com
©2023 Dixie Line Contracting, All Rights Reserved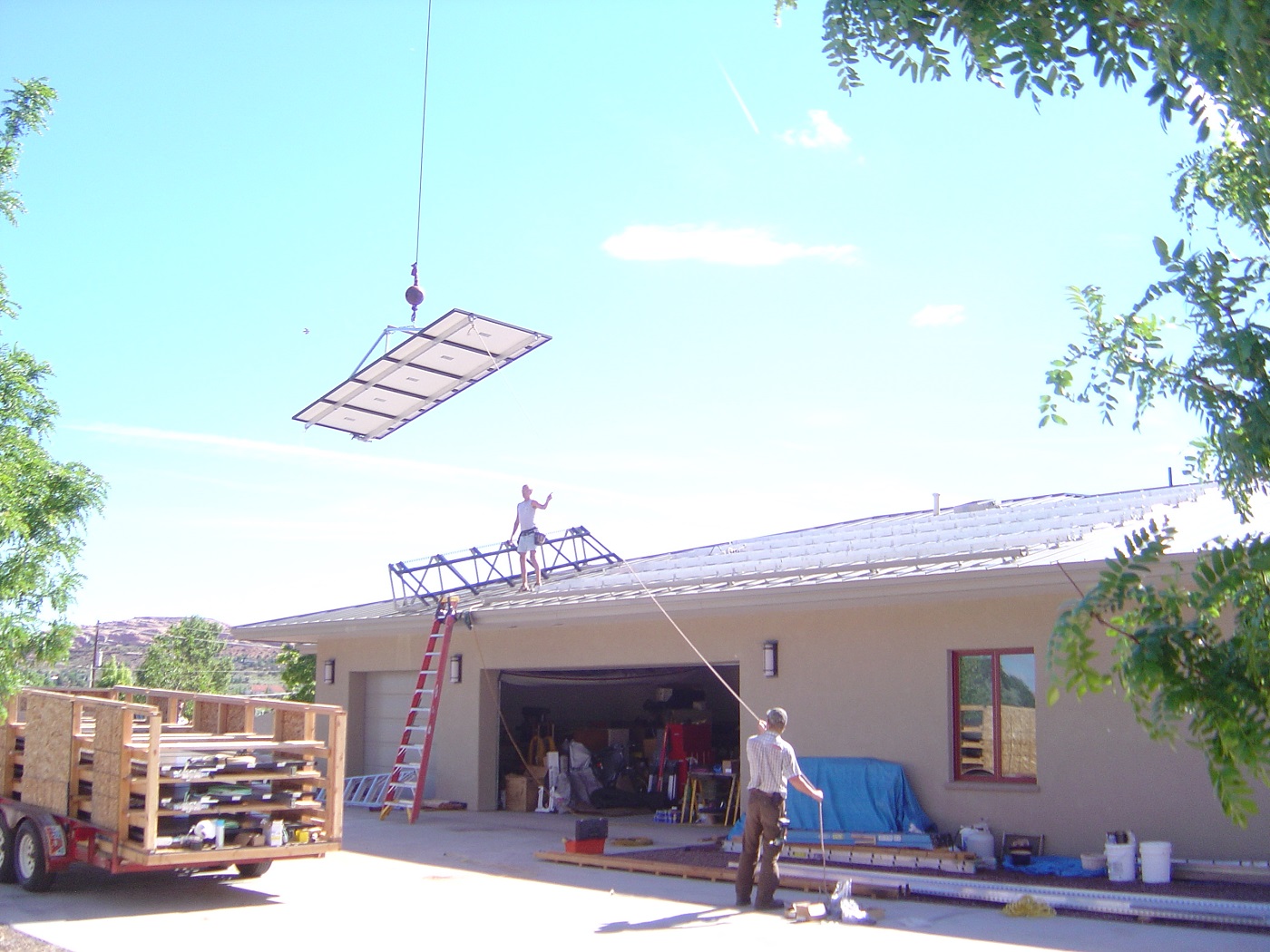 Utah Contractors License #: 243556-5501
License Categories
- General Contractor R100
- Solar Thermal S215
- Solar Electric S202
Arizona Contractors License #: ROC128679
- Residential General Contractor Only